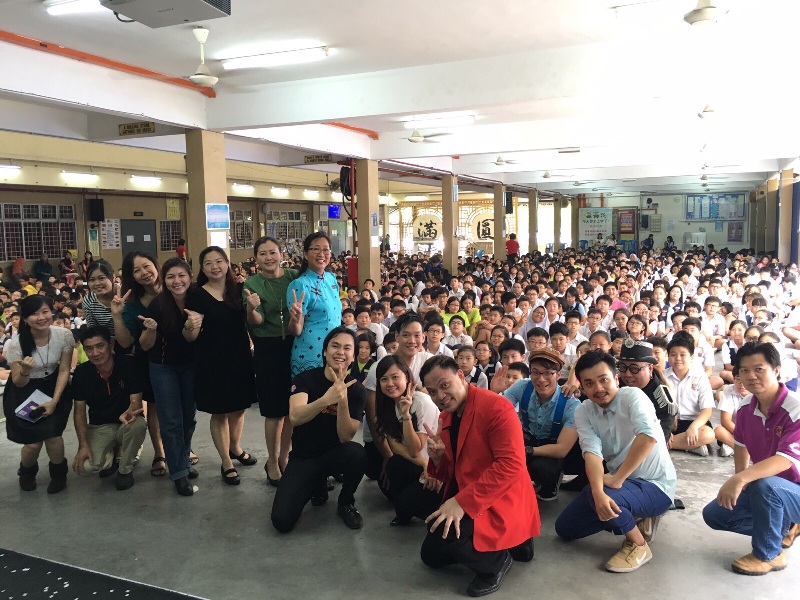 Children's Day Magic Shows at SJK(C) Chung Hua
Magic shows, crystal ball juggling, contact ring juggling, clowns, balloon artist and cotton candies get all kids excited on Children's Day celebration. We entertained about 2400 kids today till they are all hyper excited. Look at them getting closer to our entertainers!! Started our day at 7am and ended at 4pm.
Started with stage shows with variety acts – magic shows, contact juggling, classical magician, dove acts and comedy magic shows. Clowns and balloon artist visited every classrooms to perform balloon sculptures while the kids and teachers were having their pot luck parties in their respective classrooms. Every kids got their cotton candies, some even had second round. It was a fun filled day not only for the kids but for teachers, volunteers, parent-teacher associations and of course us too!