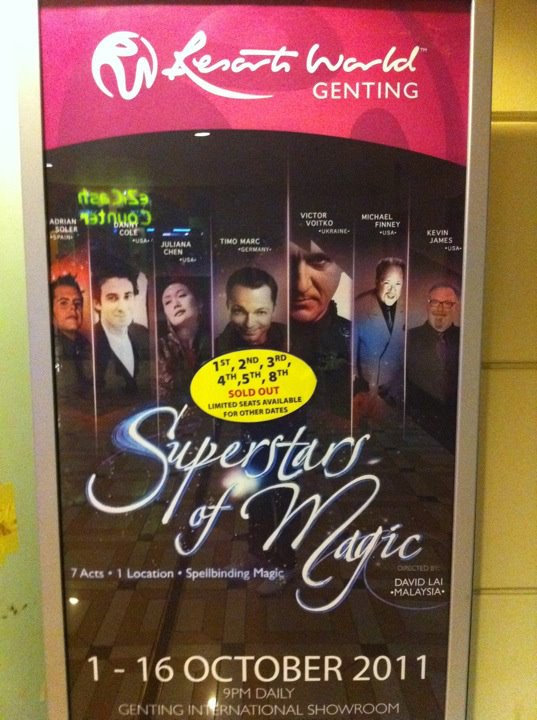 Superstars of Magic
Superstars of Magic – Top Magicians Around The World Performing in Malaysia
This coming October, Resorts World Genting Malaysia is proud to present to you – Superstars of Magic! Come and witness the magic that will make you go 'ooh' and 'ahh'. This is going to be one of the best concoction of mysteries as we showcase seven of the world's best magicians on one stage for 16 nights only! Each magician will be bringing their best tricks and you will get to see some of the most spectacular award-winning magic acts!
The line up will feature 7 Superstars of Magic:
Kevin James
Michael Finney
Danny Cole
Juliane Chen
Adrian Soler
Timo Marc
Victor Voitko
Follow Superstars of Magic youtube page for latest shows and updates.