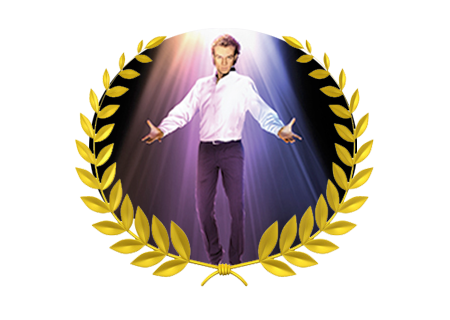 Peter Marvey Magician Without Limits
Magic Show in Malaysia – Peter Marvey
Another wonderful magic show in Malaysia brought to your by 8 Productions. Peter Marvey is a famous international magician and illusionist best known for his skill in sleight of hand and large-scale stage illusions. He is the world's leader in magical flying and levitations. He made it possible to fly in bright light and was the first magician to change costumes in mid air. Be marvelled by his signature illusions consisting of Lumitec Levitation, Ultimate Cut, Cards, Learn to Levitate, Revenge, Fire Spikes, Jumping Jacket, Strongest Woman and Diamond Illusion. You can witness this Magic in Malaysia only at Resort World Genting Highlands.
He has won many awards in international magic competitions including the Merlin Award of the International Magicians Society in 2002, Golden Grolla Award, Merlin Award 2009 for being the "Most Creative Illusionist", Swiss National Champion 1993 – 1995, The Society of American Magicians (SAM) Award 1993, World Championships 1994 – Prize in Manipulation and Award Eddy International Magic Convention Hong Kong. Prince Albert of Monaco presented him with the Golden Wand trophy in 1996.
The whole performance by Peter Marvey is definitely a wonder to behold. Be sure to catch this critically acclaimed magic show in Malaysia – the "Magician Without Limits" LIVE at the Genting International Showroom in Resorts World Genting, Malaysia.
Read about one blogger's emotional ride through Peter Marvey's Magic Show in Malaysia.
Another one who won a free pass to Peter Marvey's Magician Without Limit – Magic Show in Malaysia.