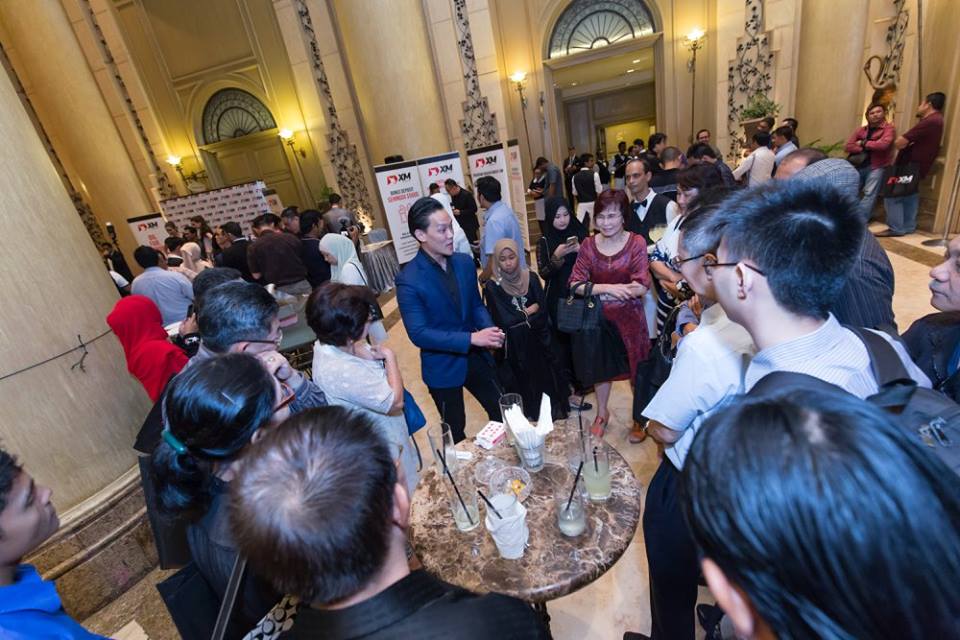 Magic Show at XM Gala Dinner
Andrew Lee perform close up and stage magic show at the recent XM Grand Gala Dinner at JW Marriot Kuala Lumpur.
Text from XM Company news:
On 21st November 2015, XM organized an exclusive event for Malaysian clients: the Grand Gala Dinner at the five-star Hotel JW Marriott Kuala Lumpur.

According to XM traditions, the Grand Gala Dinner was prestigious in every respect, welcoming guests with a luxury dinner as well as with versatile entertainments including the live performance of widely-known stand-up comedian Harith Iskandar. Moreover, as many as 10 luxury Lucky Draw prizes worth $10,000 were raffled among Gala Dinner guests, offering the first-prize winner the chance to win a car.

The grandeur of the XM Gala Dinner will undoubtedly be an unforgettable event to all those present by virtue of its high-spirited atmosphere and entertaining program series. On behalf of our XM representatives present on the venue as well as on behalf of the XM Management, we would like to thank everyone who honored us with their presence on this truly unique event.

Below you can view some of the highlights of the XM Grand Gala Dinner in Kuala Lumpur.
Andrew Lee top Magician in Malaysia performed along side David Lai and Harith Iskander on that night. Andrew Lee showcase his award winning dove magic show which ends with a spectacular Macaw Parrot.