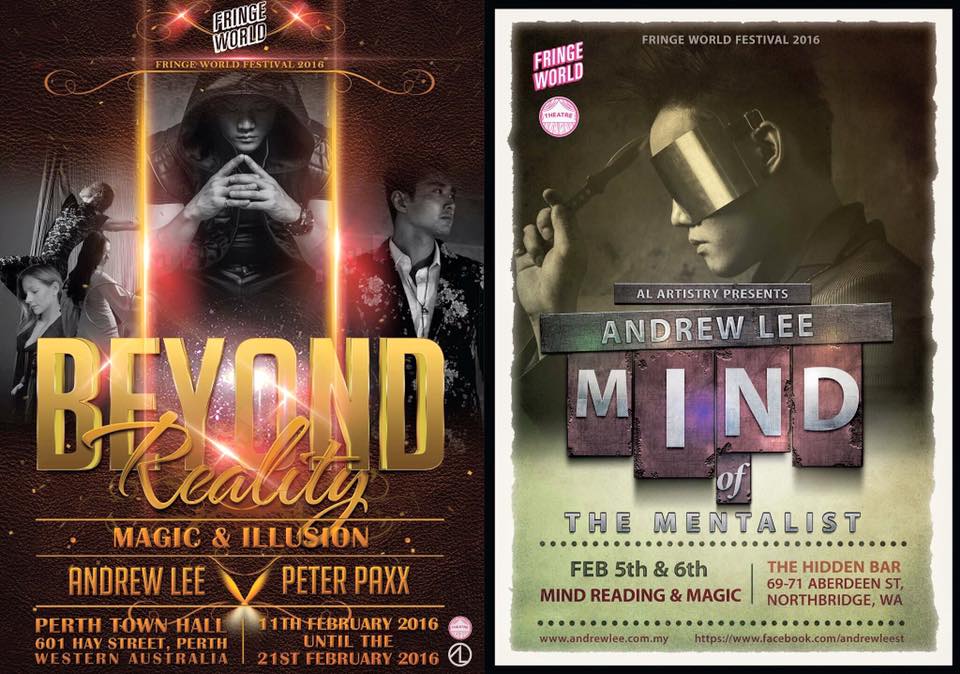 Beyond Reality Magic & Illusion and Mind of the Mentalist Fringe World
Watch Andrew Lee, our homegrown hero and his performance in Fringe World Festival in Australia!
Andrew Lee is a modern day visual artist, who started out his carrier as a performer at a very young age. Venturing to Perth, Australia performing his best show together with his fellow buddy Peter Paxx, called "Beyond Reality" at Fringe World. Magic and illusions never failed to impress his audiences leaving them jaw-hanging in their seat craving for more! Through their adventures travel across the globe from different walks of life, both of them have joined forces and brought their audiences to wonder Fringe World 2016! They spent 3 years making this happen and finally present you their Beyond Reality: Peter Paxx and the Magic of Andrew Lee.
Mentalist and illusionist magician, Andrew Lee brought his audience a wild night of raw magic, mind reading and mentalism in an intimate setting and got their mind blown! Andrew combine these elements of magic, illusion and misdirection with their creative minds and ingenious methods to bring you his show in Aberdeen, Australia!